At Ready Morocco Tours, we arrange best itinerary tour from Tangier. This 7 Days Tour from Tangier will take through major Moroccan cities, like Chefchaouen, Fes and Marrakech. Besides, you will ride a camel through Sahara Desert and and spend a night in camp (Erg Chebbi dunes). Moreover, Ait ben Kasbah became popular for movies sets such as Laurence of Arabia, Gladiator and Game of Thrones. There are few people living inside the Kasbah and listed under UNESCO since 1987. Is it worth visiting Tangier?
Small Group itinerary & Private Tours from Tangier to Merzouga across Fez and Marrakech:

We offer private and shared guided tour from Tangier to experience best of Moroccan culture in 7 Days Tour from Tangier. Morocco tour from Tangier will cover Blue city, Fes, Merzouga (Erg Chebbi dunes)… and Marrakech
Is it worth visiting Tangier in Morocco?
Tangier is used to be and still an improtant gate way to Africa from Europe? So, Is it worth visiting Tangier right now?
Day 1: Tangier – Rif Mountains – Chefchaouen / Blue city.
Pick you up at Riad or Airport from Tangier, we drive towards Chefchaouen, is a small charming city at Mountains. Chefchaouen also called The Pearl of the North, is a city of captivating beauty. In other words, the Outta El Hammam Square is probably the busiest spot in the blue city. Moreover, it is the largest and most important square in the city. So, this is a unique historical Medina.
People travel from all corners of the Earth to see this blue coloured district. There are many legends associated with this blue color. Some say that when the Jews moved here they wanted to define their identity so they started painting the houses with paint mixed with indigo, as opposed to the green Muslim houses. If you want to take pictures without people in them, get up and about at 8 am.
Day 2: Chafchaouen – Meknez ( Archaeological Site of Volubilis) – Fez.
After breakfast, we will head to discover the Archaeological Site of Volubilis. Next, Meknes is one of Moroccan Imperial cities. Almoravids built the city in the 11th century as a military settlement. After, you will continue to Fez, the cultural and spiritual capital. Overnight at hotel or Riad.
Meknes, El Hdim square, Bab El Mansour and Volubilis. In addition, Volubilis was he capital of the Roman Province of Mauritania. The ruins are located on a hill with a great view of the valley below. The Roman ruins of Volubilis have some of the finest mosaics to be seen in North Africa. In other words, this place is absolutely one of the places you must visit when you're in Meknes. After that, Medina is the old town of the imperial city of Meknes. Obviously, El Hedim Square and Bab Mansour Gate, the main square of the city and the center, where all local people come at evening. Really fantastic places!
Day 3: Guided Fez City Tour.
While, if you are in Fez, a walk through the Medina is a must ! Besides, there are beautiful old souks, mosques, carpet shops, old leather tannery and copper smiths. However, this a must when in Fes. There is also old Jewish cemetery. As well as, you will have very interesting experience as you go through a labyrinth of streets and shops all covered. In addition, there is another land mark! Bab Boujloud is the very elaborate gate to the Medina, the souk and the market place.
Yes, there is the Blue Gate which dates to the 12th century. The original gate is still there, right next to the new gate, and you can still see it as it lies to the left as you enter Bab Boujloud. Besides, Bou Inania Medersa is a wonderful achievement. This 14th century building was meant to be a school for Islamic teaching.
Day 4: Fes – Cedar forest – Ziz valley – Sahara.
After breakfast, we drive to Merzouga over the Middle Atlas, Ifrane, cedar forests and see the Barbarian apes. In addition, we will ahead towards Ziz valley and Errachidia. On the way, we will enjoy scenic of Atlas Mountains, valley and rocky desert. Then, we will continue our Moroccan desert tour to Merzouga where our highlight day will be! Yes, it will be special night in Erg Chebbi Dunes under stars with overnight in nomadic tent.
Our Highlight Activity during 7 Days Tour from Tangier will be camel ride in desert Merzouga, will give you a lifetime experience in the Sahara Desert by camel trek over the sand dunes of Erg Chebbi. The Sahara desert is amazing, sunset, camel ride, nomad tent, dinner, camp fire and dancing.
Day 5: Merzouga – Rissani – Jorf – Todra valley – Dades.
Departure to Todra gorges via Rissani offer a traditional market. The market here is huge and attracts sellers of all sorts of cottage industry products. Besides, we continue, to the road for Erfoud famous for its marble fossils. Great place to see what is done with the exhumed fossils. After that, we continue to Todra Gorges to enjoy a walk through the oasis in Tenghir. Moreover, Todra gorge is a particularly narrow gap in Atlas Mountain with a river. So, this is a mystical torchlight hike through the gorges.
Day 6: Dades – Ouarzazate – Ait Ben Haddou – Marrakech.
Today, we visit the kasbah of Ait Ben Haddou, UNESCO site. This is a beautiful small walled city that many recognize from its starring role in many films and TV. Well worth the side trip – cross the river on foot, up through the city gates and hike to the top for the views. In other words, Ait ben Kasbah became popular for movies sets such as Laurence of Arabia, Gladiator and Game of Thrones. There are few people living inside the Kasbah and listed under UNESCO since 1987. Later on, we continue the beautiful road through Atlas Mountains and Tichka Pass 2260 m.
Day 7: City tour of Marrakech.
Today, we will explore the old medina of Marrakech including Bahia Palace, Koutoubia Mosque… and Majorelle Garden. So, Our guide will show you the essential monuments of Marrakesh. As well as, , you'll find a city that has both an old city and a new city, with equally interesting parts to explore at night too!
The Jemaa el-Fna Square is the Cultural space of Marrakesh and one of the main important spaces inside old Medina and has become one of the symbols of the city. Jemaa el Fna really comes to life at night, with locals and visitors. So, they enjoy seeing snake charmers, story tellers, henna makers… and food sellers.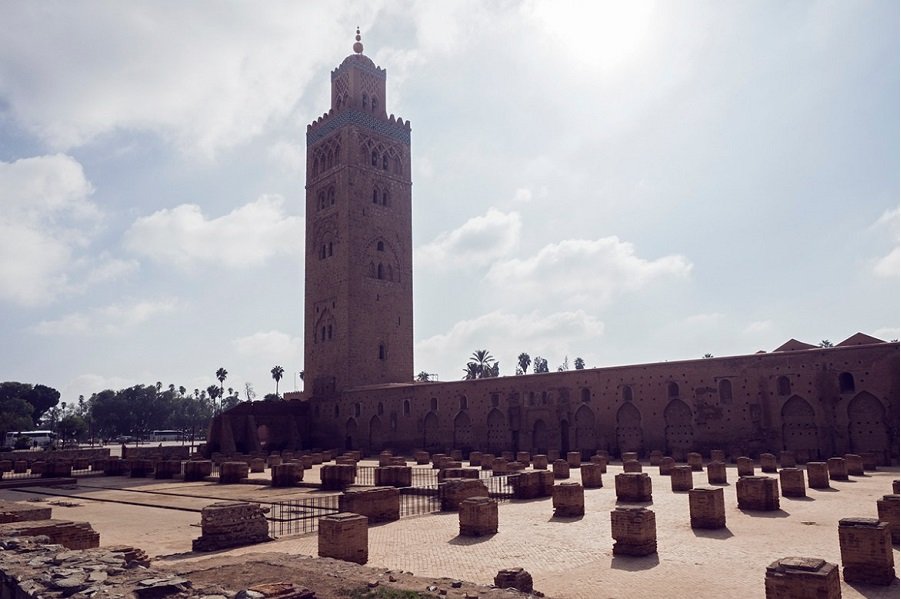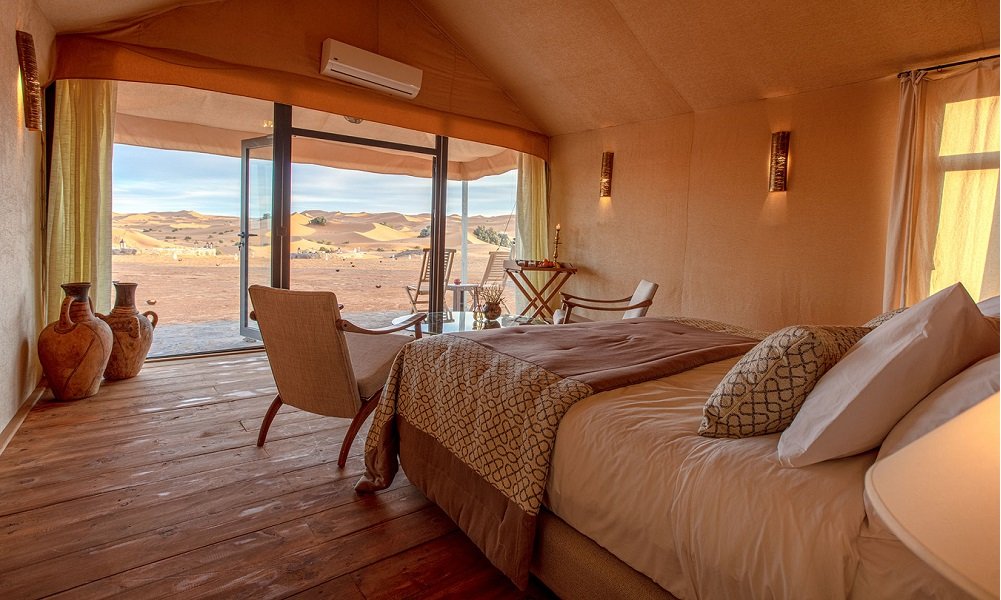 What is an itinerary and what is its purpose? Things to do in Tangier in Morocco!
Please, do not hesitate to contact us, if this itinerary doesn't meet your needs! So, we are glad to create another tour instead of 7 Days tour from Tangier? Is it worth visiting Tangier?